SAMPLE EDITORS AND CONVERTERS FOR WINDOWS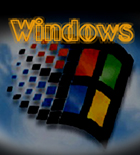 This entire section was written by Steve Gilmore <rebriffr@netcomuk.co.uk>

Once again the greatest changes to sample editors is that Windows has turned them into digital sound processors of either samples in MODs, or even WAV's of the MODs themselves The greatest strides in the technology has been in this area, and most programs now come with optional plug-in effects processors working hand in hand with Windows DirectX. There are *tons* of these programs but very few that actually deliver the goods. In the interests of not writing volumes, I've restricted it to the very best - in my opinion. There *will* be something here you can use...

Samples for Windows come in many guises, the main one being WAV. Both Fast Tracker 2.08 and Impulse Tracker 2.14 import WAV's directly, but both progs have trouble with standard stereo samples. There have been several interesting articles on using stereo samples in the latest issues of Trax Weekly, so more info there.

The two major programs here are hideously expensive in all respects, but take a Look at what they can do to your poor, tired samples. Most trackers these days use or have access to this high end kit...

I wrote the above paragraphs as part of the 1998 update and things haven't actually changed that much in the past year. I'd still recommend Cool Edit/ Sound Forge/Goldwave et al as being major components for any tracker (if you can beg, steal or borrow a copy that is). The price of this software is still completely out of range for most MOD trackers but if you wanna get serious about your samples there really is no other way to go... Be prepared to get a larger hard drive though, when you get to this stuff the WAV's pile up faster than you can say 'Canute!'.


Cool Edit and Cool Edit Pro by Syntrillium Software Corporation

Cool Edit home page is now at http://www.syntrillium.com/index.htm, and they have a lot more there now - always worth a visit...



Cool Edit 96

Features: Edit mono or stereo files up to 1 gigabyte in size, Touch up files with functions like Filter, Amplify, Compress, Stretch, and Noise Reduction, Record files from a CD, keyboard, or any signal played through your sound card, Add fantastic effects with Reverb, Delay, Echo, Flanger, Distortion, and Envelope functions, Generate Silence, Noise (White, Pink, or Brown), DTMF Signals, and Tones, Edit multiple files simultaneously, Merge files together with Paste Overlap and Paste Modulate functions, Perform Frequency Analyses on your signals, Convert file and sample types, Use the Cue List and Play List to cue up and play the segments you specify, Create named Presets to store your favorite processing function settings, Create Scripts for automated processing and batch operations.

Sound Formats Supported:

Windows PCM waveform (WAV)
8-bit signed raw format (SAM)
ACM waveform (WAV)
Apple AIFF format (PCM encoded data only) (AIF)
CCITT mu-Law and A-Law waveforms (WAV)
Dialogic ADPCM (VOX)
IMA/DVI ADPCM waveform (WAV)
Microsoft ADPCM waveform (WAV)
Next/Sun CCITT mu-Law, A-Law and PCM format (AU)
Raw PCM Data
SampleVision format (SMP)
Sound Blaster voice file format (VOC)
TrueSpeech (WAV)


System Requirements: Windows 3.1 or higher or Windows 95 or NT, 4 MB RAM, and 2 MB free hard disk space Recommended: Sound card, speakers or headphones, and mouse Optional: CD Player and microphone
Cool Edit 1.53

Still good but obviously '96 has more features. Get this from the above site..
Cool Edit Pro

The daddy of the bunch. It is a sampler? Is it an editor? Is it, for that matter actually a tracker in disguise! Get this blurb from Syntrillium:

"Cool Edit Pro is a digital audio recorder, editor, and mixer for Windows."

Mmmmmmm, you think, nice... Well, it gets a lot better than that...

Features: Time Display Window, level meters, clip indicators, and Mute/Solo/Record color coding, Volume and Pan envelopes, Loop, Crossfade, Zoom, and "Snap" features, SMPTE/MIDI slave capability lets you integrate your mix with video and MIDI sequencers, Multiple Undo lets you back out of mistakes, and you can review previous versions of your recordings with the "Multiple Takes" feature, 32-bit processing and 32-bit resolution file support, ActiveMovie/DirectX Plug-In support, Amplitude and Pan envelope controls for each track, Beat finder, CD player controls,Cue/Play Lists, Favorites menu for commonly-used functions, High-quality sample rate conversion,Horizontal and Vertical Zoom (down to individual sample), MIDI Triggering of wave files, Punch-In recording, Scripts and batch processing, Timed Record, User-definable toolbar/keyboard shortcuts, Zero Cross Adjust (left, right, out, in)

Effects: * 3D Echo Chamber * Amplify/Reduce * Brainwave Synchronizer(huh? Wot's a brain?) * Channel Mixer * Chorus * Click and Pop Eliminator * Compressor * Convolution * Delay * Distortion * DTMF Tone Filter * Echo * Envelope * Expander * FFT Filter * Flanger * Graphic EQ * Hiss Reduction * Invert/Reverse/Silence * Limiter * Multitap Delay * Noise Reduction * Normalize/DC Bias Adjust * Parametric EQ * Pitch Shift * Quick Filter * Reverb * Set Sample to Music * Scientific Filter * Stretch/Compress Tempo * Sweeping Phaser

File Formats Support:



Amiga IFF/8SVX (.iff, .svx)
Cool Edit text (.txt)
VBase ADPCM
DSI Compressed (.vl)
ACM Waveform (Enables Cool Edit Pro to access installed ACM Filters)
Windows IEEE Float (.wav)
Windows PCM waveform (.wav)
8-bit signed raw format (.sam)
ACM waveform (.wav)
Apple AIFF format (PCM encoded data only) (.aif)
CCITT mu-Law and A- Law waveforms (.wav)
Dialogic ADPCM 6KHz and 8KHz (.vox)
Pika ADPCM 8KHz (.vox)
IMA/DVI ADPCM waveform (.wav)
Microsoft ADPCM waveform (.wav)
Next/Sun CCITT mu-Law, A-Law and PCM format (.au)
Raw PCM Data
SampleVision format (.smp)
Sound Blaster voice file format (.voc)
DiamondWare Digitized (.dwd)
RealAudio 3.0 (.ra - export only)
TrueSpeech (.wav)



Cool Edit Pro is *not* shareware and costs a hefty US$399 but is absolutely all you'll ever need. There is, however, a demo of it on the site which is for us (much) poorer folk.

Cool Edit 96 has a shareware version. When you register your copy, Syntrillium will issue a registration number that will unlock the shareware version so that you can use Cool Edit fully. Syntrillium offers two registration levels for Cool Edit. For the $50 Basic Registration, you receive a registration number that unlocks your copy so that you can use any function at any time. For the $25 Lite Registration, you receive a registration number that gives you access to all the features of Cool Edit except the following: Compressor, Delay, Distortion, Echo, Echo Chamber, Envelope, Flange, Noise Reduction, Quick Filter, Reverb, and Generate DTMF Tones. Multi-user and site licenses are also available.

Contact Syntrillium at http://www.syntrillium.com/index.htm for more (no, surely!) details.

Then, there are folks who can't stand Cool anything and swear by:


Sound Forge 4.0

Sound Forge has native versions for Windows NT-compatible (x86, Pentium, Alpha systems) as well as Windows 95, and Window 3.x. The Sound Forge homepage (Sonic Foundry) is at

http://www.sonicfoundry.com/

and it costs an amazing USD499! But it IS an impressive set of audio tools, as much as any respectable tracker could ever need. Take a look at these specs:

Features: * Name markers, loops, regions * Trigger with sequencers * Trigger with MIDI-event generating devices * Trigger with time-code generating devices * Sustaining Loop * Release Loop * Real-time loop tuning window * Virtual MIDI Router for Windows 95 and Windows NT (x86 and Alpha) * Pop-up MIDI Keyboard * Sampler transfer using SCSI/SMDI * Sampler transfer using MIDI/SDS * Video Support * Real-time record meters * Remote record function * Auto Calibration for DC Offset * Generate SMPTE/MIDI time code * Glitch/Gap detection * Auto Trim/Crop * Channel Converter * Convert to 8-Bit * DC Offset * Graphic EQ * Paragraphic EQ * Parametric EQ * Graphic Fade * Fade In/Out * Insert Silence * Invert/Flip * Mute * Normalize * Pan/Expand (supports mid-side mixing) * Resample * Reverse * Smooth/Enhance * Time Compress/Expand * Volume Effects: * Plug-In Support For DirectX and Sonic Foundry plug-ins * Amplitude Modulation * Chorus * Delay/Echo (Simple and Multi-Tap) * Graphic Dynamics * Multi-Band Dynamics * Envelope * Flange/Wah-Wah * Gapper/Snipper * Noise Gate * Pitch Bend/Shift * Reverb * Vibrato

Supported File Formats (Reads):



Ad Lib Samples
Amiga SVX
Covox V8
Creative Labs VOC (8 and 16 bit)
Dialogic VOX (ADPCM)
Digidesign Session 8 sector-aligned .WAV files
Gravis Patch (PAT)
InterVoice (ADPCM, U-Law, A-Law)
Macintosh AIFF and SND resources
NeXT/Sun Java(AU, SND)
SampleVision
Sonic Foundry Resource
Sound Designer 1
Sounder/Sound Tool
Microsoft Video for Windows AVI
Microsoft Wave
Raw Files
Microsoft ACM (supports all ACM-compatible compression formats)
DSP Group TrueSpeech, RT24 Netscape, and Echo Speech SC3) and CCITT G.711 (U-Law and A-law).


Writes all of the above and:

Advanced Streaming Format (ASF)
RealMedia (RM and RA)


System Requirements: Windows 95 and Windows NT 3.51 or later

Intel 486 SX microprocessor (For real-time previewing Pentium Pro microprocessor recommended) Windows-compatible sound card VGA display CD-ROM drive 8 MB RAM 5 MB of hard-disk space for program installation 300 MB or larger hard disk for temporary file storage

Windows 3.x

Intel 386 microprocessor (Intel 486 DX recommended) Windows-compatible sound card VGA display CD-ROM drive 4 MB RAM 5 MB of hard-disk space for program installation 300 MB or larger hard disk for temporary file storage


GoldWave

Yet another program that's changed immensely over the last few years, now in it's first beta of Version 4 which available from the web page at the end of first quarter of 1998.

Latest shareware versions are:
* GoldWave v3.24 for Windows 95/NT
* GoldWave v3.03 for Windows 3.1
* GoldWave v2.14 for Windows 3.1 on old systems (275k zip)


Features: * Multiple Document Interface for editing dozens of files in one session * Large file editing (up to 1GB in size) * Configurable RAM or hard disk editing * Realtime oscilloscopes (amplitude, spectrum, bar, and spectrogram) * Separate, resizable Device Controls window for accessing audio devices * Realtime fast forward and rewind playback * Cue/Reference points * Direct sample editing with the mouse * Intelligent editing (automatically converts mixes and pastes samples correctly)

Effects: * Distortion * Doppler * Echo * Filter * Mechanize * Offset * Pan * Volume shaping * Invert * Resample * Transpose

Supports .WAV, .AU, .IFF, .VOC, .SND, .MAT, .AIFF, and raw data and can convert to/from these formats

You can order Goldwave through the site and it can be registered in two different formats:

Standard (US$30, C$40, UK20)
Deluxe (US$50, C$69, UK37)
Awave

Now at Version 4 and available through FMJ Software at

http://hem.passagen.se/fmj/fmjsoft.html

Audio & wavetable instrument file format converter, editor and player that defies logic in the amount of file formats it reads and/or writes:

Formats supported: Hundreds and hundreds! I tried listing them and they took up pages and pages!

Awave is shareware. There are two ways to register:


Online registration service. They accept all major credit cards, cheques, bank transfer or cash. The price is USD 52.
Register directly through FMJ-Software by filling in the 'register.txt' form that comes with the program and posting it with the payment. The price is USD 48
I'm sure we've missed some other programs but in all my dealings with other trackers, almost everyone uses one or the other of the above. All have their good points, more effects, features etc, but only you can decide whether they are worth the money to you or not. If money is tight, both GoldWave and Awave do a sterling job.





HTML Version of ABSM FAQ maintained by Mister X, © 1998/99.