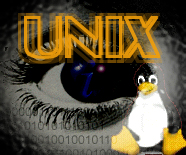 Thanks to Aaron J. Luz <ajl8039@ultb.isc.rit.edu>, Mike Muuss <mike@arl.mil> and Andrew Robinson <robinson@cnj.digex.net> for the original information in this section. Most of the newer (ie FAQ version 3.0) Linux information was supplied by Carsten Stiller <carsten.stiller@rz.tu-ilmenau.de>

For playing different music formats on a linux machine take a look at the Sound-HOWTO and the Sound-Playing-HOWTO.

ftp://sunsite.unc.edu/pub/Linux/docs/HOWTO/Sound-HOWTO
ftp://sunsite.unc.edu/pub/Linux/docs/HOWTO/Sound-Playing-HOWTO Note: Runs under Linux and Irix without problems. On Irix is it necessary to run mikmod with the -d1 option.


MIKIT 0.91
Description:
MikIt plays IT (also IT2.14 files), XM, S3M, MOD. Playlist support and more.

MikIT and MikMOD have to be two of the most ported (multi-platform) MOD players around. in almost every format known to computers geeks, so you should find one version to fit your system. Here's a very good MikMak information page:

http://www.freenet.tlh.fl.us/~amstpi/mikmod.html

and a very good MikIT selection for all platforms...

http://www.stack.nl/~mikmak/mikit.htm
MOD4X 0.2.0 BETA
Description:
Mod4X is a neat XForms based module player build around MikMod engine. The modules are played via /dev/dsp. It supports the following types of modules : MOD, MTM, S3M, XM, ULT, UNI, STM. It supports playlist management. It has a user interface very similar to a CD Player.

ftp://sunsite.unc.edu/pub/Linux/apps/sound/players/Mod4X.0.2.0.BETA.tar.gz


This is a very good site for Linux audio apps, well worthy of a browse. You may even pick up a program you were not aware of...

With the current upsurge of interest in Linux, I have fond hopes of its adopting large parts of the MOD scene. An anarchic interface in an anarchic musical environment. Grreeeaaatttt! So? What about it Linux'ers? Where's the beef? And that new tracker... :-)





HTML Version of ABSM FAQ maintained by Mister X, © 1998/99.