SAMPLE EDITORS AND CONVERTERS FOR THE AMIGA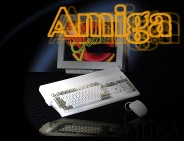 MING of DiSC <mattias.inghe@mailbox.swipnet.se> said this in the 1998 update:

"Amiga, the mother of all mod-hood as we know it today, is still going strong as a producer of moddies. And there are plenty of different trackers, players and so forth to choose from. Strange then that I can only find one sample editor. Anyway, the little darling is called Samplitude, and is by many of it's users regarded as being God's gift to mankind. And maybe it is. If mankind was an Amiga.

It does a lot of assorted conversion, recording, effect adding, amplifying and mixing, and seems to be the best choice for the Amiga musician of today.

http://src.doc.ic.ac.uk/pub/aminet/biz/demo/SamplitudeP2.lha

I wandered around and found this dedicated Samplitude website:

http://www.act-net.com/Samplitude/

And they have this to say:

There is a mailing list available for Samplitude (Amiga) users that is run by the developers actually involved in Samplitude's programming. The future enhancements of this software depends heavily on what you, the user, need and want - so tell us what the power application should look like - to make it an application reason enough to buy an Amiga!
Take a look at the screen shots. Gotta admit it does look tasty...





HTML Version of ABSM FAQ maintained by Mister X, © 1998/99.